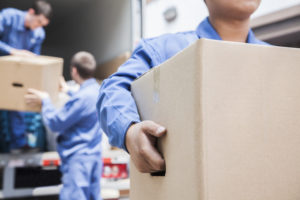 Planning and packing for a residential move is difficult. Preparing for an office relocation, however, is a whole different operation. Rather than moving one family's personal belongings, an office move might entail packing and hauling decades' worth of business documents, hundreds of employee computers, and over a thousand pounds of office furniture.
A smooth transition between the old and new business location is essential to company operations. If a move takes too long or is too disruptive, your company progress and profits could suffer.
Whether your business employs just a handful of people or several hundred, prepare for your move the smart way. Here are three essential office relocation tips for a well-planned move and stress-free start at your new headquarters:
1. Start Planning Early
Like any project, packing and moving your business will probably take double the amount of time you anticipate. Start your moving and planning processes as early as possible. Delegate a team leader or someone you trust to hire business moving services at least two months in advance. Try to get several different price quotes, and ensure the selected company has proof of insurance. A reputable moving company will be willing to answer any of your questions.
2. Donate Extra Equipment and Furniture
Whether or not you decide to hire local movers, it's a good idea to do a little downsizing before your office relocation. Purging unnecessary items will make packing, hauling, and unpacking much simpler. Computers, copiers, and electronic office equipment are some of the most common items moved by moving companies, representing 20% of all items relocated. Donate old and underused electronics to save both time and money. If you can't find a suitable charity to send equipment to, try recycling excess items.
3. Organize While Packing
Finally, save yourself time in the long run by organizing items before and during the packing process. Skipping supply organization will extend and complicate unpacking efforts. Try creating a numbered labeling system on your boxes to help your team keep track of their supplies. Be sure to label both the sides and the tops of boxes to make items easier to find.
Moving a business is rarely simple. For as smooth a transition as possible, be sure to perform the necessary prep work. By starting early, downsizing unnecessary supplies, and creating an organized packing system, your business will be back in business in no time.