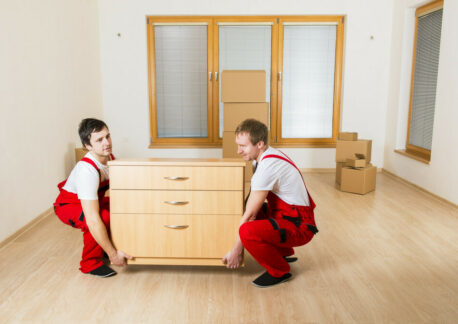 Your Go-to Source for Reliable Apartment Moving Services
Getting ready to move into your dream apartment? Let one of the most dependable local apartment moving companies assist you! At Delaware Moving & Storage, we know the apartment moving process can be overwhelming, and we want to take some of your stress away by ensuring your belongings to your new home quickly, safely, and on time.
Why Choose Us for Your Move?
We know finding the right apartment moving company for your needs isn't always easy, but regardless of the specifics of your move, Delaware Moving & Storage will provide you with the reliable and efficient service you deserve. Whether you're staying close to your old home or moving to a new city, state, or country, we've got your back.
As one of the top apartment moving companies in the area, we place the safety of your belongings first and foremost, and we'll ensure everything gets to its destination in one piece. We also value strong customer service, and we'll go out of our way to ensure your needs are being fully met. Clear communication is always a top priority for us, and if you have any questions, we'll be happy to answer them.
Need to Store Your Belongings? Let Us Help!
Need to wait a bit between moving out of your old apartment and moving into your new one? No problem! We also offer storage services for your convenience. We'll keep your belongings safe and secure while you make the necessary arrangements for your move, and when you're ready to get settled in, we'll be happy to help you move everything.
Ready to Get Started?
No matter what you're looking for in an apartment moving company, you can count on Delaware Moving & Storage to meet your needs with top-quality service. Contact us today to get started. We look forward to helping you with your move!
Trust Delaware Moving & Storage to provide
High Quality Moving Services

at competitive prices.

If you are moving to Delaware and need relocation services, call us today for a free estimate at (302) 322-0311 / Out of state: (800) 296-0417 or fill out our online form for a Free Estimate!

Free Estimate