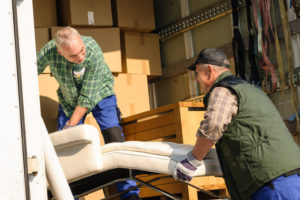 Congrats! You're moving to a new home and starting a new and exciting chapter in your life. Now comes the hard part: fitting everything you own into a reasonable number of boxes.
Though moving is exciting, packing your belongings can be an exhausting and overwhelming task. Before you start shoving everything in sight into banana boxes, try getting organized first. Use the following packing tips to make prepping for your move a little easier:
Start Early
Like any project, moving is always more difficult and time-consuming than it seems. Even if you've hired dependable local moving services, you can still end up feeling overwhelmed and rushed when you don't get a head start. Start packing as early as you can before your move date. Try using a calendar and setting realistic goals for each day of packing so that you can track your progress and stress a little less.
Don't Just Use Any Box
Many people try to save a few bucks by using whatever flimsy boxes they can find for free behind stores and warehouses. Although boxes from stores and friends can work for lightweight items, overall, you'll want more sturdy and uniform containers to protect your valuables, clothes, and other important items. Try asking your local moving services if they sell packing supplies including tape, boxes, and packing peanuts. You can also order moving supplies online. Consider ordering a few extra boxes, too, so you don't run out the night before your local moving services arrive with the truck!
Label for Your Sanity
Where is my raincoat? Have you seen the laptop charger?
Avoid frustrations like these by labeling every box that you fill and close. Be sure to mark boxes clearly with the items that are inside as well as which room the box belongs in once you've moved. This step lets your moving company or helpers know where to set the box during the unloading process and can help you find essentials that have been packed away. Don't forget to make note of which boxes are fragile to protect delicate items.
The average American moves about 12 times throughout their life. No matter how many times you've moved and how experienced you are at packing, don't cut corners to save time or money. Plan ahead, use labels, and invest in quality boxes for a smooth transition to your new home!